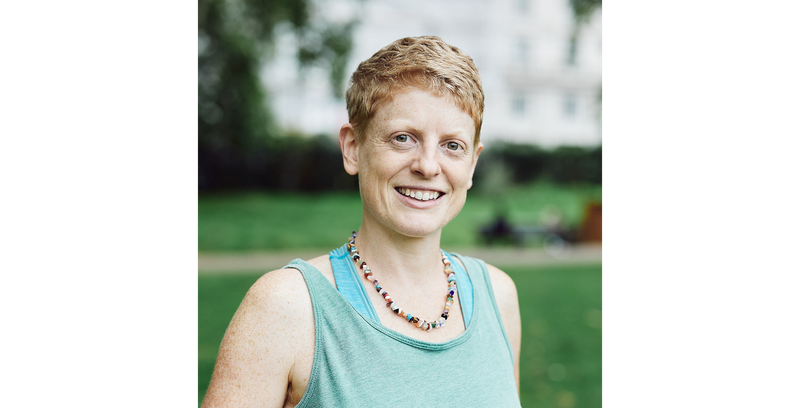 Can you tell me about your background and your career prior to On Purpose?
I was a barrister for 8 years. For 4 years I worked as a self-employed barrister in Chambers, then in-house at the Financial Conduct Authority. During my time at the FCA, I also helped to lead the LGBTQ+ staff network. 
What are you doing now?
I am working on some of my personal interests in communication, organisational culture and diversity, equity and inclusion. I am also doing a course to learn how to facilitate  a communication practice called circling. Rather than applying for jobs, I am building relationships with a small number of consultancies with whom I hope to work on a freelance basis.
How did you feel in your work before you decided to make a change?

My work was intellectually satisfying at times. However, I didn't feel that I was making an impact in the areas that I cared about most. My role as a lawyer was limited and I wanted to be more responsible for actual policy changes. 
At what moment did you decide to make the change?
I decided to make a change at the beginning of 2020, pre-pandemic. It had been my intention for 4 years to do something more aligned with my values and I wanted the year 2020 to be the year to make that change.
Why did you join the On Purpose Associate Programme?
I wanted to prove to myself that I could do something that wasn't law and that I could do good in the world. I wanted to develop skills that would be useful outside of the law. However, my primary goal was to explore which direction I wanted to go in and I was looking for lots of support to make that transition.
What was the most difficult thing about making this change?
As a lawyer, everyone listens to you. On the Associate programme during your placement, your voice doesn't carry as much weight, so you have to try out different ways to have influence.
Can you tell me more about your placements?
My first placement was with Village Capital, an organisation that supports entrepreneurs in the impact space, with a focus on entrepreneurs from underserved communities. Here my role was to support the performance of the EMMEA team. Using human centred design, I helped them develop strategy processes and supported their implementation.
My second placement was with King's Health Partners, a collaboration between King's College London and three hospital trusts. As a Programme Manager in the population health and inequality team, I was responsible for projects aiming to improve health outcomes by reducing inequalities. I also worked on the organisation's internal development, and facilitated  workshops. The Associate Programme's weekly training allowed me to learn more about organisational change and also pointed me towards people to help me find out more, which was great.
What's the most important thing you learnt during your year as an Associate?
Two things come to mind. First of all, there's a world of people who really care to make the world a better place. Being on the Programme really opened my eyes to this fact and gave me restored faith in humanity. 
Secondly, I realised that I already have the skills I need to make a positive impact and go onward. This was a huge confidence booster!
What support did you get along the way?
On Purpose's core team is incredibly supportive. There were times when I reached out to members of the core team for chats. Everyone is very emotionally available and the atmosphere is very caring. The coaching I received as a part of the programme was amazing, very high quality and for free. The On Purpose network also facilitated conversations with different people which turned out to be super useful.
How did your year with On Purpose set you up for your new career?
I got the opportunity to explore organisational development, something I now want to take further as a career. I got practical experience in both placements, as well as theoretical introductions in the training, which allowed me to pursue further knowledge in my own time. During the year I also developed my facilitation skillset, allowing me to improve my  trans awareness training, which I originally designed for the FCA.
What advice would you give to others in a similar situation?
Go for it. It's a great decision. The network you get access to is absolutely undersold and underutilised, and that resource could be really important for your future and is amazing to have access to.
What do you miss about your old career, and what don't you miss?
I miss teamwork. For me, the placements on the Associate Programme tended to be a bit more solitary and I really enjoy working with other people. I don't miss the law. In my old job, I was limited to advising. Now I get to use my creativity which is really important to me.
What gets you out of bed in the morning?
I started something called morning pages. When I wake up, I write out my stream of consciousness on 3 x A4 pages. Writing out whatever comes up really clears my mind.