Get to know me – with Leah Annett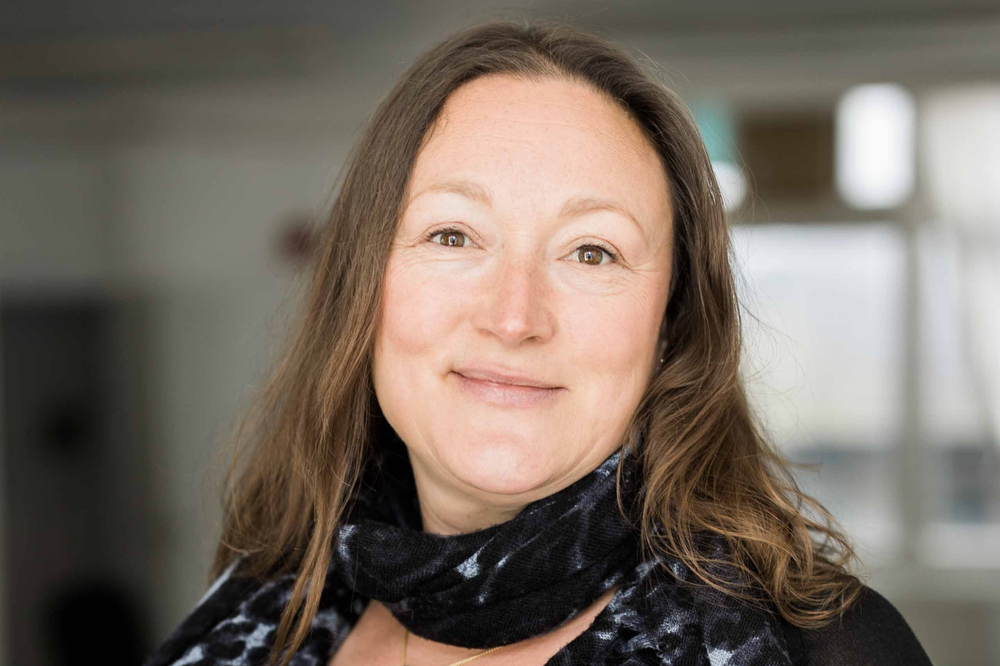 Why did you decide to join On Purpose as Head of Business Development & Community?
From the moment I discovered On Purpose it felt like I found home. I was carrying out a Life Design process myself which, funnily enough, is taught on a number of the On Purpose programmes. Anyway, I was talking to people working in the impact space. I messaged Tom Rippin out of the blue for a chat, to hear more about his story, and he introduced me to the concept of healthy systems. 
I have no idea what I put into my search engine at that point (sorry Sarah and Josie), but the more I discovered about On Purpose, the more I felt drawn. I wasn't thinking about retraining, but I couldn't stop thinking about On Purpose and the Associate Programme, so when the deadline was extended, I applied on a whim, and then got offered a space in the April 2022 cohort.
All I can say is as good as it looked on the outside, it was a hundred times greater on the inside. And the more I learned about systems change, the more I realised just how smart the On Purpose Associate Programme was. It's such a smart design, and most definitely a transformational process. Plus, a lot of the processes, tools, methodologies etc. are things I practise in my personal life, I just didn't know the two could be so closely aligned! Needless to say I was, and I am, an On Purpose fan through and through.
So I was nearing the end of the Associate programme and I was working on my ikigai (for those non On Purpose people that's my 'reason for being' see here for more detail). And right in the centre of my circle I had put 'creating a purpose movement'. So when Hannah's job came up, I sent her an email just saying YES. That was before I even knew what the job entailed, how much they paid, what I wanted to do next, or what the interview process entailed.
If I showed you that ikigai now you'd laugh - it's like I wrote it after I knew about the job!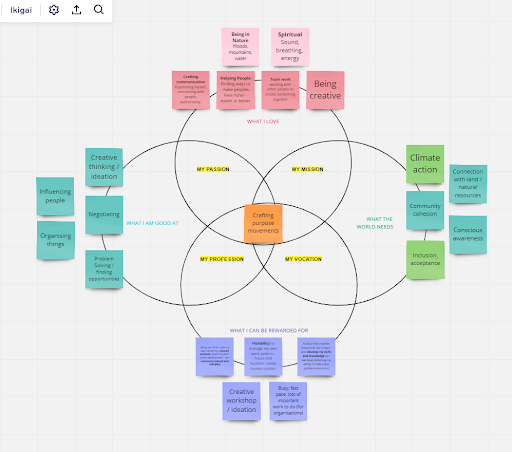 What were you up to before joining On Purpose?
Helping my brother launch and scale Cause for Change. Cause for Change is an incredible organisation, born out of a desire to address the inequality that exists in the corporate giving sector (a complex problem). In a nutshell, we helped create partnerships between business and non-profits. Not 'giving back', painting fences, and cake bakes, but integrated, strategic, equitable partnerships. And, we chose not to work with the usual suspects, but with highly influential, lesser known non-profits with the ideas and expertise to tackle urgent priorities. 
Together we built the brand, developed the proposition, grew the business, and forged some awesome partnerships. 
Whilst I am pleased to say the business is booming again, there is no doubt that COVID hit us hard. It was during that time that I started getting asked if I could help organisational leaders with their impact - could I help them measure it, communicate it, scale it, improve it. I wanted to just say yes, but instead I started a Life Design process, which led me to Tom Rippin.
Prior to that, I was born and bred in the media sector. I started as a graduate and worked my way up the corporate ladder. During my time I did everything from research and planning, through to trading and investment, and then finally on to the juicy creative stuff. At the pinnacle of my career (or so the old system would say) I set up and ran commercial divisions specialising in creative brand partnerships. I have had the privilege to work with some of the world's most iconic brands, helping them think creatively about media and marketing. I remember thinking, what if we could apply this level of science and creativity to help grow things for good, rather than sell more s**t. I just wanted more, more heart and more soul (and fewer boundaries).
What are you passionate about? 
Oh so much - I have a passion for life. I love living things - people, flowers, water, soil, mountains, food, children, family. Any combination of those and you can't go wrong in my books.
I suppose, family aside, my greatest passion is food. I could talk about food until the cows come home - my children laugh about me as that's what my search history is littered with. I like knowing about food origin and nutritional content. I enjoy trying out new things, new food items, ways of cooking, and restaurants. More recently I have become interested in 'food systems change' (thanks NatWest) and, more close to home, how me and my family can recycle more, grow our own, eat better and more mindfully. 
My latest passion for Vietnamese pizza, aka the TikTok sensation "high protein low carb breakfast" was introduced to me by Nikhita, one of my good friends 15 year old daughter - rice paper is now the new food staple in my house.
Last one (very important in an office environment!): Coffee or tea?
Coffee - every time. Two cups, one after the other, strong, with cream, soon after waking (after downing a pint of water). It's my liquid ritual. Don't speak to me pre coffee, I don't do life BC (Before Coffee) - but then that would be weird as that would mean you have been at mine for a sleep-over and given you are reading this, we clearly don't know each other that well, quite yet!!!