How to find meaningful work
How to find meaningful work? On Purpose Fellow Martin Underwood shares his insights.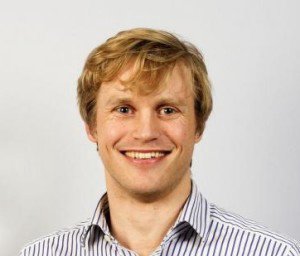 My work, next to my family and friends, is the most important thing in my life. It's been the biggest investment of my time — it shapes not only what I do but who I am. These are some of my reflections having worked hard to find meaningful work since going from being a Barrister-at-law to the On Purpose programme and, several years later, a Career Strategist and Consultant.
DO SOME REFLECTION
1. Meaningful work reflects who you are
Understand the drivers behind your career preferences and choices. Undertake structured self-reflection exercises, psychometrics and get feedback to identify who you are and who you could be.
2. Meaningful work plays to your strengths
Uncover your strengths and favourite job skills, those things that you enjoy and have consistently high performance in doing. Take the Gallup Strengths Finder and the Via Character Strengths tests.
3. Meaningful work reflects your interests
Think about the knowledge and experience that you have that you're interested in, inside or outside of work. What industry are you in, what do you know about, what is the content of the work and what are you interested in? What causes matter to you?
4. Meaningful work allows you to help people and planet
We achieve things that we are proud of by committing our time and energy to goals over longer periods of time, be it a few months or a few decades. Here, it's important to focus on what you (and not the organisation) actually achieve — the extent to which the work involves completing a whole piece of work, so that your contribution to the end product is tangible. As a guide, ask yourself how much you care about the outcomes that you're contributing to.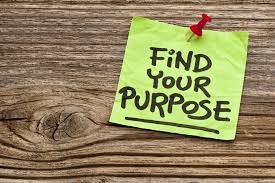 FIND THE RIGHT PEOPLE
It can make a huge difference joining a 'change community', a small group of passionate people committed to find the answers to meaningful questions. Most people would not believe how much easier it is to change your mindset when you're surrounded by inspiring, smart, friendly people in a safe space. Here you can first take stock of your existing options and opportunities. Then open up to and explore broader possibilities and prioritise your options efficiently and enthusiastically. On Purpose is, of course, a good example of a change community.
GET OUT OF YOUR HEAD
The best thing you can do to career change successfully is to get out of your head and start doing stuff. On Purpose makes it easy to run experiments to solve problems and help others. Not only will it get you out of your own head, but when we step into the attitude of service, we uncover amazing and untapped qualities. It is in the act of giving that we receive the most information about ourselves and the joy of being useful for other people.
Looking back at my year with On Purpose, it helped me experiment with new ideas, without which I would not have developed a vision of my ideal life and work, and then entered my chosen role and field in careers consultancy.
Martin Underwood is a Fellow of On Purpose and Course Producer at Life Productions, helping professionals find a better career fit and take practical action through advice, courses and networking.
He is running a workshop on How To Discover Work You'll Love on Wednesday 14th October 2015 with a 20% discount for readers of this blog. To attend, click here and enter the discount code OnPurpose (updated 2021: this event is no longer running).