A Moment of Change Podcast - Literacy in Prison with the Shannon Trust

Written by On Purpose
Published: 01 Sep 2022
---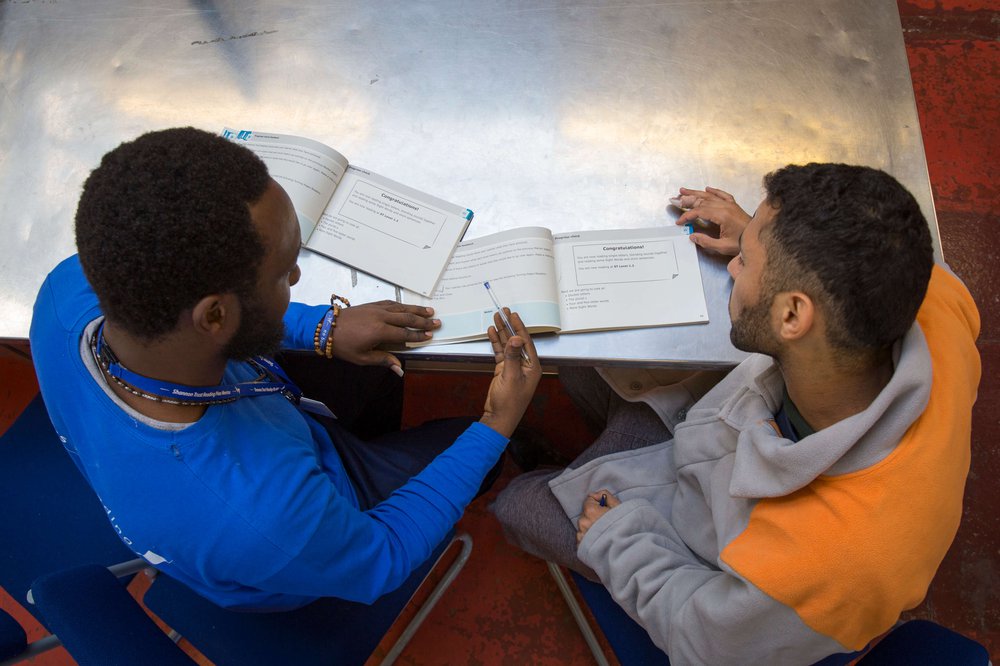 A Moment of Change is a podcast created by On Purpose London Associates. Series 3 of A Moment of Change will discuss systems change with key leaders working in various areas of social and environmental impact, delving into the practicalities of systems change rather than just the theory. 
Did you know that 57% of people in UK prisons struggle to or can't read? In this first episode, we talk to Ian Merrill about Shannon Trust's work supporting people in prison to learn to read. Not being able to read impacts an individual's ability to communicate, contribute to society and participate in further education. Reoffending costs the UK an estimated £18.1 billion and adults released from prison have a proven reoffending rate of 39%. In addition to the impact learning to read can have on an individual's confidence, self-esteem and communication, it also has great potential to reduce reoffending. Join us to learn about these issues and to better understand the challenges of not being able to read in a world that runs on the written word.
Ian Merrill
Ian is CEO of Shannon Trust and has considerable experience of the charitable sector, in roles ranging from volunteer to CEO. His operational background is in substance misuse services, criminal justice, homelessness and mental health. Ian has held senior roles at national charities, and was previously CEO at Tempo, where he led the development of a social currency used to increase volunteering and social action across England and Wales.
---
---
Further reading:
Listen and subscribe to the podcast on Spotify, iTunes, Acast, Google Podcasts or wherever you get your podcasts!