On Purpose London October 2020 Fellow, now working in the food and agriculture at his second placement SYSTEMIQ.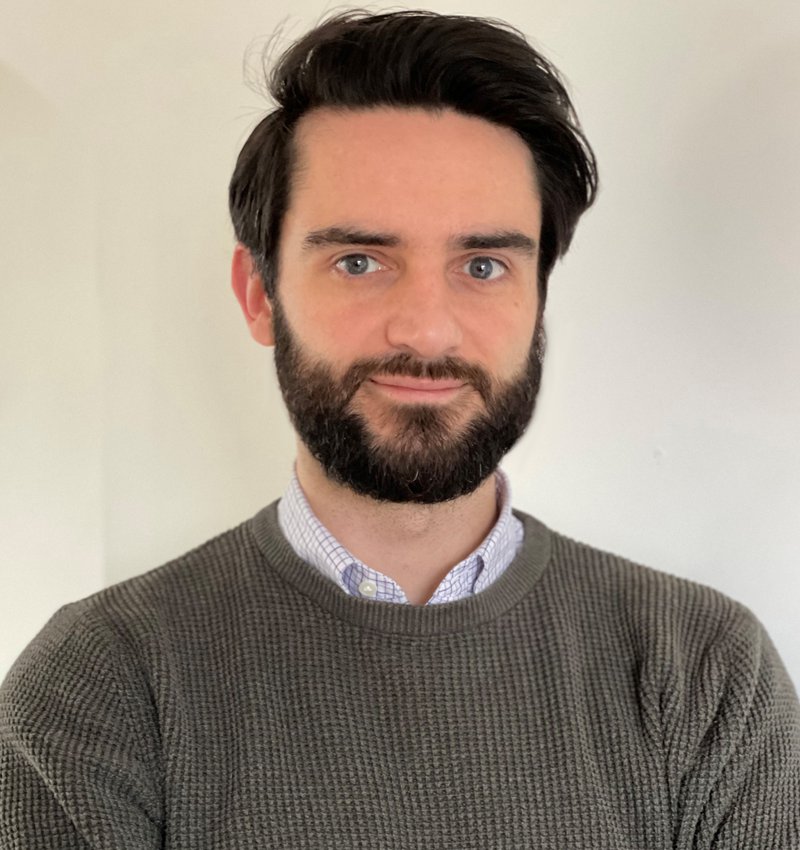 Can you tell me about your background and your career prior to On Purpose?
Prior to joining the On Purpose Associate programme I worked at Unilever. I had been working there for about 5 years in a variety of commercial roles within the Beauty and Food & Drinks space, building relationships with a range of retail customers. Before my role with Unilever I completed the commercial graduate training scheme at Boots and prior to that I worked for the Korean government in export and international trade. 
What are you doing now?
After taking a short break at the end of the programme, enjoying some time off to relax, try to learn to surf and reflect on the year, I recently rejoined my second placement SYSTEMIQ on a permanent basis. I'm back working in the food and agriculture practice there on a new advisory project to help rapidly decarbonise the fertilizer sector.
How did you feel in your work before you decided to make a change?
I quite enjoyed what I did in my role with Unilever. I found it challenging and collaborated with interesting people. I like what I worked on, working in consumer goods felt very tangible in comparison to other careers as nearly everybody interacts with the industry. With the pandemic, my mindset completely changed and I felt that I wanted to work with more purpose.
At what moment did you decide to make the change?
Early on in the pandemic, around March / April 2020. By April I knew that I needed to do something different. I didn't necessarily feel uncertainty, in that my job was quite secure, however while I sat at home working on my kitchen table, other people were losing their jobs and struggling at the front line. And I just felt like I needed to do something with impact.
Why did you join the On Purpose Associate Programme?
A few things come to mind. I had been aware of the programme for a while, so it was on my radar. Furthermore, the fact that the programme included a salary facilitated an easier career transition, for instance, I didn't have to go back to university to be able to work at my placement organisations. Being able to transition your career while getting paid at the same time was great. The Associate Programme's focus is also quite broad, which was exciting, as I did not know where (or at which organisation) I would actually end up at. However, for me, the biggest seller of the programme was its learning & development aspect - the fact that every week was centred around learning and development was incredible. Finally, being able to start your journey with likeminded people who are in a very similar situation was very positive. I really didn't appreciate how powerful this would be.
What was the most difficult thing about making this change?
Leaving the sense of security I had. I didn't entirely dislike my job or what I was doing before going on the Associate Programme, and having done it for many years I felt like I knew how things worked. Even right before the programme started, I had a few doubts whether I was making the right decision, which was challenging. But as soon as the programme started, those doubts went away and I haven't looked back since.
Can you tell me more about your placements?
My first placement was with Sustainable Ventures, a start up accelerator in the cleantech / sustainability space. I was part of the programmes team where I worked on job creation & inclusivity in the sector. There is a real lack of diversity in terms of ethnicity but also socio-economic backgrounds in the space of environmental startups, which Sustainable Ventures wanted to address. Here I also developed work programmes and placements for young people from underrepresented backgrounds and provided commercial advice to startups, through coaching, the hosting of webinars and more.
For my second placement I worked with SYSTEMIQ, a systems change company, looking to create positive systems change in the environment, with a focus on energy, circular economy & materials, and food & land use. I primarily worked within the food & land use platform, on an advisory project for an agrochemical company seeking to transition to regenerative agriculture. I also was part of the Food & Land Use Coalition, where I worked on a research paper, again on regenerative agriculture.
What's the most important thing you learnt during your year as an Associate?
Other people have so much wisdom. I consider this the biggest benefit to the Associate Programme with On Purpose. For instance, during the Programme you are part of a cohort where everyone is an expert in what they've been doing before and together, you go on an intense learning journey. If you're ever struggling with a topic or issue, there will be someone to reach out to, in your own cohort or beyond. Especially in this career transition, with a new role, leaning into this support network was so beneficial.
What support did you get along the way?
There have been different levels of support throughout my time with On Purpose. I received lots of support from my cohort. We set up small accountability groups of 3 to 4 people, which allowed us to connect with and reach out to people all the time. The On Purpose core team have also been amazing and have very much facilitated connecting and airing how you feel. There have also been more formal support mechanisms, like having a coach and a mentor.
How did your year with On Purpose set you up for your new career?
It set me on a completely different pathway. I'm now considering jobs and a career that I wouldn't even have been able to consider. Here, the learning and development focus have helped immensely, for instance by learning about the theory of change. The experience on placement has also been very helpful, for instance by increasing my knowledge and understanding of startups, employment and agriculture - areas I previously had no experience in and little knowledge of. I feel that there are lots of doors which are open to me now, when previously they weren't. And I'm very much happier for it.
What advice would you give to others in a similar situation?
I would say do your research. For me, the Associate Programme was the best way to get into the impact sector and live out my purpose. However, this may not be the case for everyone, so make sure to think about what's right for you. If you are keen to get practical experience but with a little uncertainty of what type of placement that you may have, delve into the learning side of things and be part of a great community, then I'd recommend applying to the Programme. On Purpose works for a lot of different people from many types of background and no one I've ever spoken to has said that it didn't work for them.
What do you miss about your old career, and what don't you miss?
I used to get free ice cream! And cheaper laundry detergent from the staff shop. But I also miss the people who I naturally spent a lot of time with and made good friends with. However, being part of the Associate Programme very much made up for that.
What gets you out of bed in the morning?
Let me reverse the question. What helps me sleep at night is knowing that I'm on a career path now where I'm acting out my purpose and feel like I'm making a positive contribution to the world.