A year after On Purpose: where are they now? With Daniel Hutt

Written by Daniel Hutt
Published: 10 May 2022
---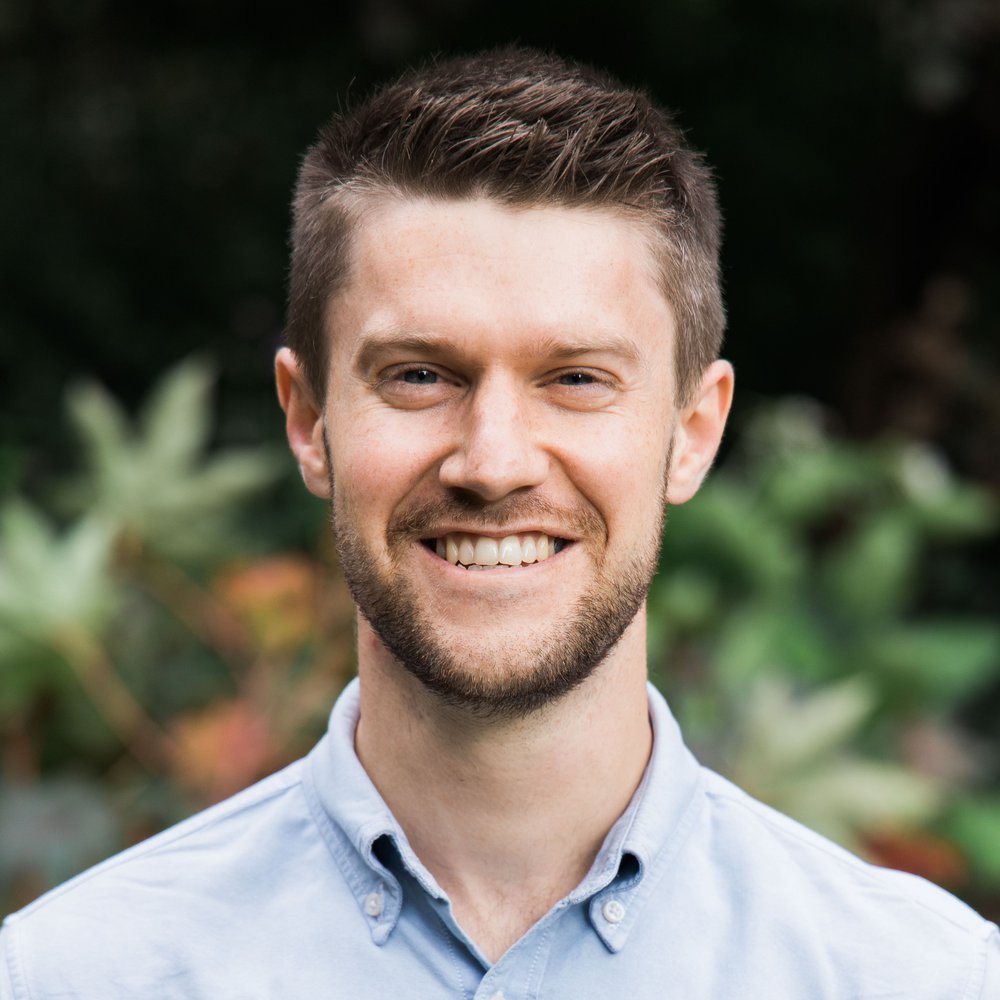 One year after completing the On Purpose Associate Programme, we catch up with our April 2020 Fellows to find out what they are up to these days. Today we speak to Daniel Hutt.
Can you tell me about your background and your career prior to On Purpose?
Before joining On Purpose as an Associate, I worked in finance. When I left university, I joined HSBC's graduate scheme, a two-year programme which enabled me to work in different roles across the organisation and move around geographically. It was great fun! However, once I transitioned into a full time position, I started to think more about my work and the meaning behind it.  The further  I progressed in my role, the more I questioned my  purpose. However, it still took me a few more years to make that jump! 
How did you feel in your work before you decided to make a change?
I found the work interesting, and often intellectually stimulating. However, I felt a little lost in terms of what I was actually working towards. I saw many people in financial difficulty and realised my work formed part of the system contributing to this issue. I started to use my annual leave to volunteer for impact-led causes. Between 2017 and 2018,  I used eight weeks of my annual leave to volunteer in refugee camps across Greece. I guess in a way I used volunteering as an opportunity to test other scenarios. My experience in Greece made me realise that I had to make a change.
It's been one year since you completed the Associate Programme. What are you doing now?
I recently started a new position as a Senior Consultant with NPC, a think-tank and consultancy for the social sector. This involves working with charities and funders to examine what they want to achieve, the best routes to get there and how best to evaluate their effectiveness.
Before I started my new role, I worked at Guy's & St Thomas' Foundation following my second placement on the Associate Programme. Here, I was part of the Impact Investing team, helping to undertake a strategic review to identify investment opportunities aligned with the Foundation's mission of reducing health inequalities. I also worked closely with different fund managers to help them think about their investment opportunities in a more impactful way.
Why did you join the On Purpose Associate Programme?
For me, navigating the social sector felt quite challenging. On Purpose has a wide and diverse network of people and organisations you are able to connect with as an Associate. It's honestly incredible how many people know of On Purpose and the Associate Programme! So joining the Programme allowed me to immerse myself within the impact sector in a safe and supported environment. 
Furthermore, the Learning and Development part of the Programme really spoke to me. The focus on combined professional and personal development and the element of wrap-around support through having access to sector-leading thinkers as well as mentors and coaches are unique to the Programme. 
Can you tell me more about your placements?
My first placement was with Save the Children. I was a Project Manager for the Children's Communities programme; a long-term systems approach designed to tackle generational poverty and to improve children's outcomes in education and health across the UK. My placement at Save the Children coincided with the start of the pandemic in April 2020, which showed me how community groups operating within localised systems were able to tap into their knowledge, resources and networks to mobilise quickly and respond to the rapidly changing environment. 
My second placement was with Guy's & St Thomas' Foundation where I was split across two teams: the Trust Engagement Team, where my role was to enhance patient voice within grant making, and the Impact Investing Team, where I worked on an investment into the Women In Safe Homes Fund. This team focuses on housing vulnerable women and their children and providing wrap-around support in partnership with Women's Sector Organisations. 
What's the most important thing you learnt during your year as an Associate?
I think one of the most important things I learned is to recognise and accept different leadership styles. I went into the Associate Programme thinking there was a single style of leadership. Being on the Programme made me realise that there are many different ways to be an effective leader. Throughout my year as an Associate I also developed a more refined view of my perceived weaknesses and learned to appreciate them and to understand that they make me who I am. 
What support did you get along the way?
My April 2020 cohort was the biggest piece of support for me. They gave me a safe space to air views, test ideas, and to be vulnerable. For me, this isn't something that comes naturally, so having those Friday afternoons to hear other people talk about their feelings, rather than saying 'I'm fine', was powerful. 
The support from the core team was brilliant too. Everyone was very responsive and great at picking up when someone was having a difficult time. Especially considering we were online the entire time because of the pandemic! 
Finally, being able to receive mentoring while on the Programme was incredibly useful. It provided a chance to talk to someone who was removed from my placement and I was really impressed with how engaged my mentor was. 
How did you approach finding a job after the programme?
I stayed on at Guy's & St Thomas' Foundation after my second placement,  which was brilliant as it gave me security and the opportunity to continue with some really interesting work. Staying on with the Foundation also allowed me to further explore areas and organisations I was interested in and enabled me to be a bit more selective when considering my next move. 
What advice would you give to others in a similar situation?
Do it! Before you apply, have a good look at the Programme, understand its 'value proposition' and its different aspects. Make sure that you are aware of the practicalities and what it entails. Also, don't wait too long to make the jump! The longer you leave it, the harder it can be to make the change.
What do you miss about your old career, and what don't you miss?
I miss some of the people I used to work with. I had some really interesting colleagues I enjoyed working with and an established network. 
However, what I don't miss is the feeling of working on a task that needs to be completed rather than working on something that I believe in.
What gets you out of bed in the morning?
A renewed sense of being authentic to who I am. Knowing that I am getting out of bed doing something I care about, and something I'm happy to talk to friends and family about. I know that I'm working in a sector that stands for change and is determined to maximise societal impact, and that is pretty special.