Three things I have learned from moving to the Social Enterprise sector
In our latest blog post, Dimitra Tzigianni (April 2014 Associate) shares her experience of joining the Social Enterprise space
I recently took a leap of faith and left the corporate world for the world of social enterprise.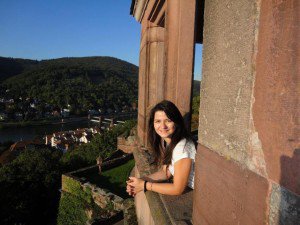 So, what made me do it? Like for many other people, chasing money didn't make sense anymore and my social concerns kept growing. The social enterprise sector sounded fantastic — I could use my business skills while serving a social purpose. But I won't pretend that I had any idea what to expect….
Here are a few things I have learned so far:
Our values and interests are key
People who decide to work in the social enterprise sector might be motivated by similar needs: wanting to feel good about their work and to play a worthwhile role serving a social mission. Finding a job in the sector might be difficult but if we focus too much on how to get one, we could distract ourselves from what's key: our true interests and values. Making sure we don't lose sight of these could help us to ensure we choose an organisation and role that fits our personality and skills perfectly. As in every other workplace and sector, knowing ourselves might be the key to a successful social enterprise job search, helping us to find a future employer with values that align with our own.
Our corporate skills are needed
During my first placement at the British Council's Global Social Enterprise team, I have been lucky to be part of several interesting discussions and have noticed many of them have had a similar conclusion: that it is often a gap in commercial skills within a social enterprise that prevents it from scaling. There is a huge amount of innovation going on in the sector, but few examples of organisations that have grown to have a national or international presence. While access to appropriate finance is crucial, if we are to see social enterprise live up to its potential it's vital that it can also attract people who will contribute relevant skills. These skills, such as financial and operational planning, marketing, and talent management and development, are often acquired in the commercial world. For people such as myself, who have transitioning into the space, it is not a one way exchange. I have learned a huge amount about how to balance the twin challenges of running a commercial operation while generating a positive impact.
Getting the most out of your skills
Since I started On Purpose in April, my placement at the British Council has given me the job satisfaction I'd been dreaming of. I find the work I am doing really rewarding and feel that I am able to contribute to my social concerns. I still use skills from my previous corporate role — and I feared that I wouldn't like that — but the subject matter is so different and interesting, that I find the work I do much more rewarding. Working in the social enterprise sector has definitely inspired me and has helped increase my creative thinking.
Was my decision to move to the social enterprise sector wise? I still don't know what will happen next, but it's exciting to find that there are new ways to use my skills and it certainly feels right!