The COVID crisis has further exposed social inequalities and environmental concerns. It has highlighted the demand on food banks, the reliance of many families on school meals and the fragility of our food systems. On the flip side, more people are talking about climate change, food waste and the benefits of growing food at home. In this episode we talk to Carly Trisk-Grove: restaurateur, B Leader and co-creator of a new restaurant concept focused on serving tasty, nourishing food at an accessible price and inspiring a generation of change-makers to level-up their own communities.
From a young age Carly had a joint obsession with good food and using business as a force for good. Together with her husband, Carly ran a community cafe for 14 years. Carly believes it is now time for restaurants to rethink their purpose. Having seen first-hand the many issues that face the industry, Carly has recently moved to Devon to launch her new restaurant concept - OPOP - One Plate, One Price. 
"I hope that the pause Covid has generated has allowed lots of people to rethink their relationship to food and perhaps spend more time and money shopping locally, and to really value the people who bring food to our table…we need to appreciate how important it is in our lives, and therefore value the people who help us enjoy it."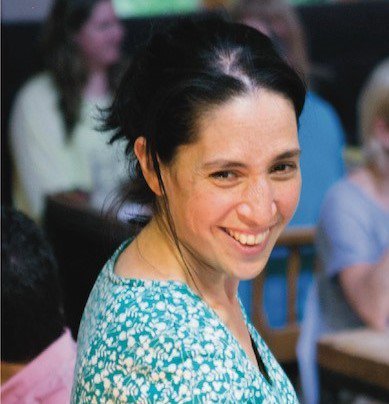 ---
Do you want to learn about trends emerging within different industries in 2020? Hear about the biggest catalysts for positive change? Be inspired by changemakers in the impact sector? Then please join us!
Listen and subscribe to the podcast on Spotify, iTunes, Acast, Google Podcasts or wherever you listen to podcasts.